NEWS:

 Racquet Demo by T1 SPORTS
On Tuesday August 29 T1 SPORTS will be at the courts providing Demo Racquets for us to try during the evening. Ball machine will be available as usual.
Facebook Group Most Active Ever
Created in 2009 by then Club Executive Member Kasimir Kish, our Facebook group has featured record levels of activity this year.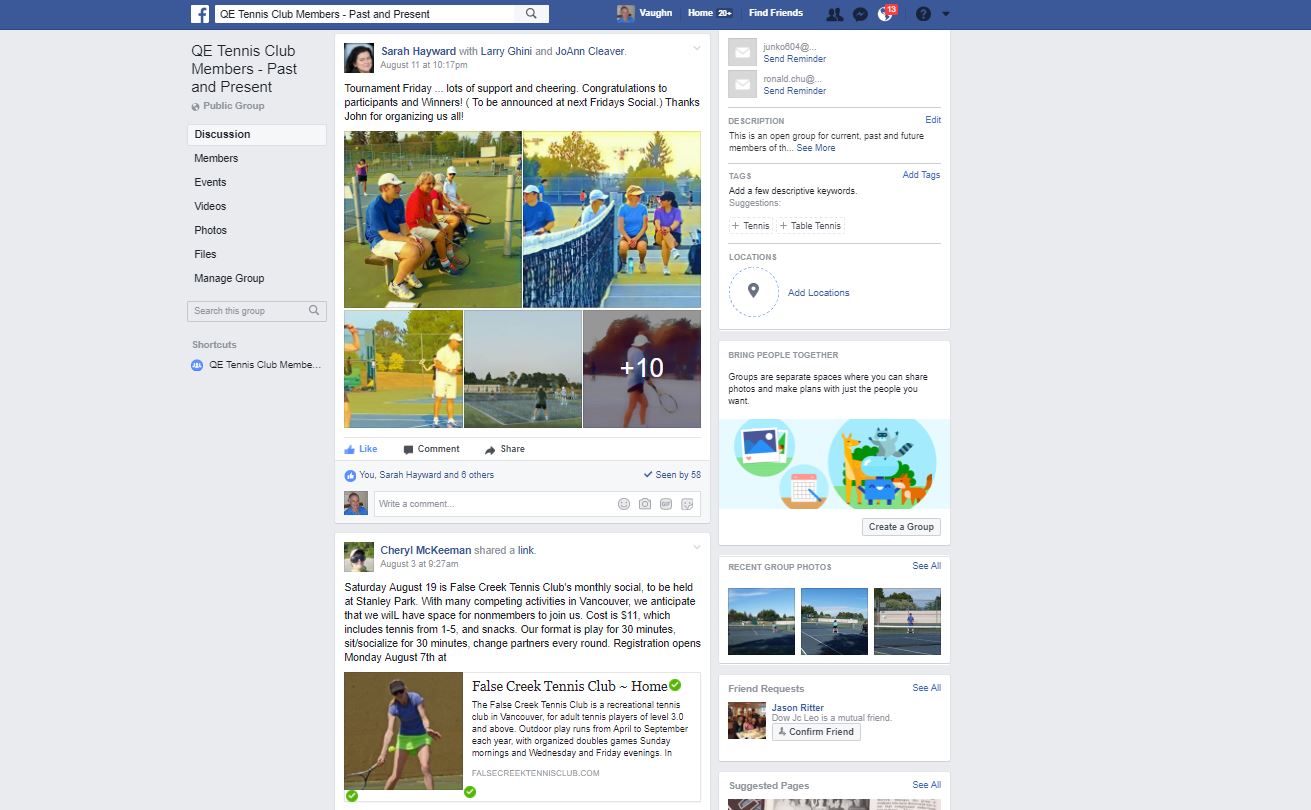 QE Tennis Club Members – Past and Present: This is an open group for current, past and future members of the club. Please post anything that might be of interest to club members.
The group has grown to 132 members, including at least 40 current club members. This summer has seen a noticeable increase in the number and variety of posts. Photos are regularly being posted (especially by the prolific Sarah Hayward). Also a recently surfaced photo from the year 2000 by a former member. On rainy days we post updates of court conditions. Other posts have included everything from Instructional Tennis videos to notices of sales at local tennis stores to invitations to join events in other tennis clubs.
To join the group you must be a member of Facebook. The group always welcomes new members, so check it out at https://www.facebook.com/groups/93712439252/
August Tournament Results
Above: Shirley Xie and Raymond See compete in the August 11th Tournament. Photo by Sarah Hayward.
Click here for full Tournament Results.