NEWS:

 June Tournament winners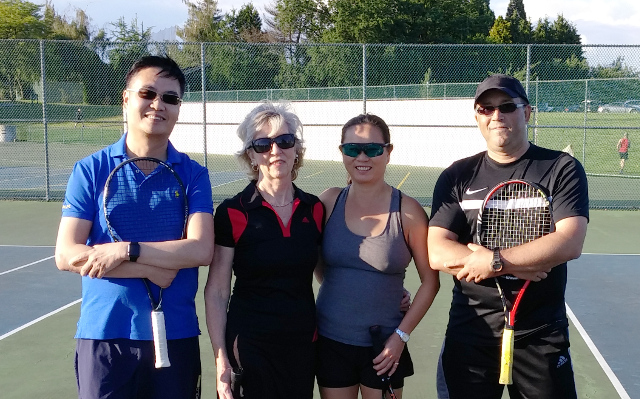 Finalists in the June 9 Tournament: Earlie Yuen, Christine Reynolds, Ingrid See and Catalin Costea. June 9_2017 Tournament Results
Photo Page Additions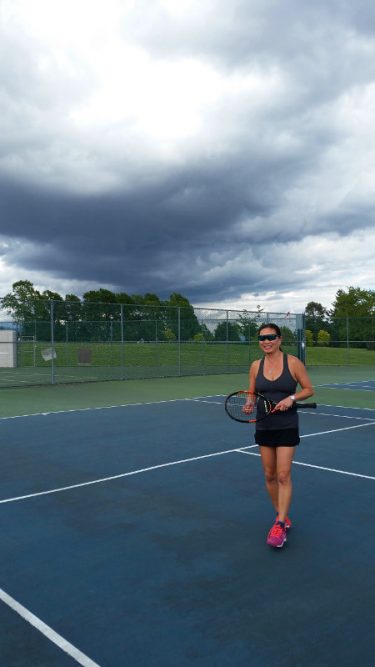 Sarah Hayward's keen photographic eye has captured this moody scene from Friday night's tennis on June 16, featuring recent Tournament winner, Ingrid See.
You can find more of Sarah's photos on our Image Gallery/New Photos page. Also on that page are photos from our June Social.
All members are invited to submit photos. Send to me at vwfraser@gmail.com and I'll add them to the page.
QE Members Compete in Senior's Games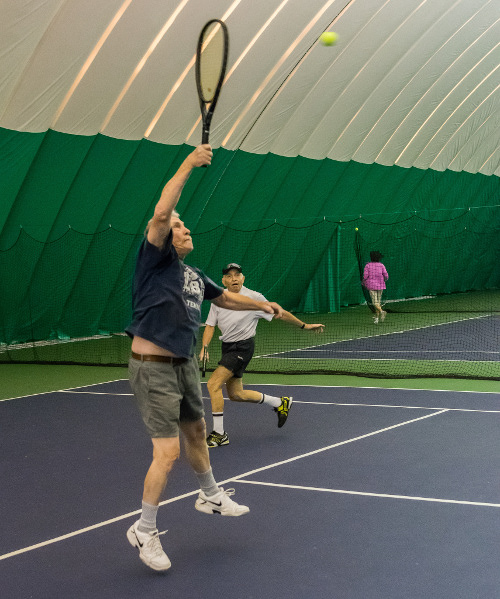 Jim Howden leaps into action at last year's BC Senior's Games, with partner and fellow QE member Ron Lambie.
Asked about the photo, Jim said:
"…it was from the B.C. Seniors Games. Ron and I got a bronze for doubles men 75+ in 2015, but didn't medal last year when that was taken. Lynne [Jim's wife and ex-QE member] and I got the bronze in the 70+ mixed though. Limited field, we won two out of three matches to get it."
For more information about the BC Seniors Games go to http://www.55plusgames.ca/