NEWS:

 Racquet Demo Rescheduled June 19
RACKETS & RUNNERS will be at the courts this Tuesday, June 19th, to put on a free racquet demo for QE members. Come out to try various racquets as well as get advice on racquet types, stringing, etc. R & R will be setting up at approximately 5:30pm next to court 16.
June Tournament Finalists
Gold Medalist: Nick & Ingrid.  Silver Medalist: Clarence & "Queen" Larry
Royal Kiss for Geo's 80th Birthday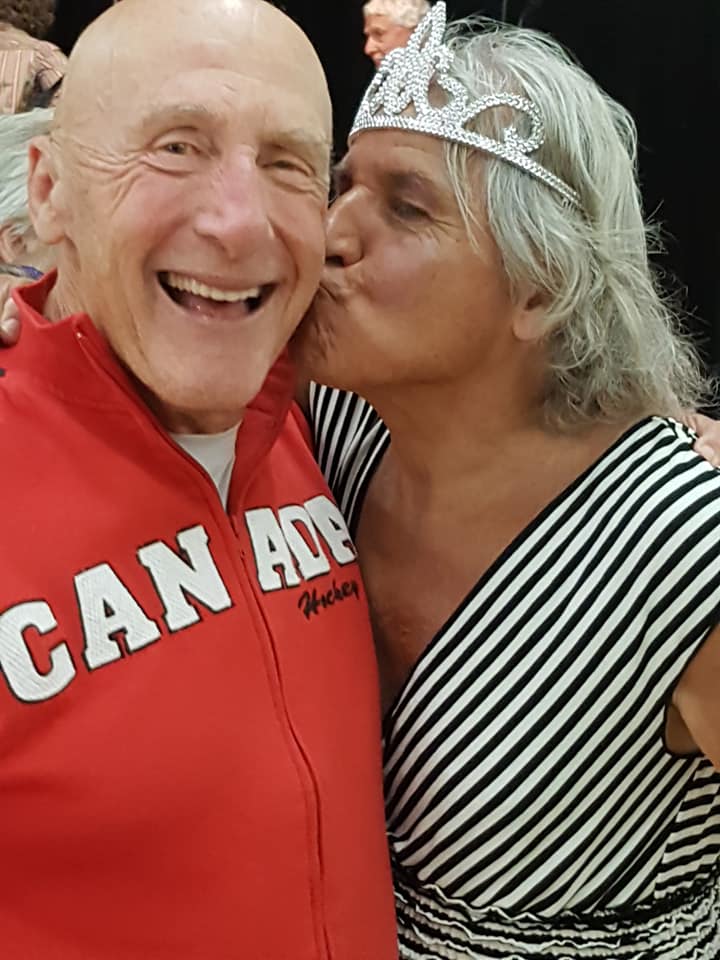 After volunteering to become a substitute in the ladies' section of our Tournament, "Queen" Larry bestows a birthday kiss on our club's newest octogenarian, Geo Bentley.
"Queen" Larry is portrayed by noted thespian and longtime QETC member, Larry Ghini.