Welcome!
The Queen Elizabeth Tennis Club has been a fixture of the Vancouver Tennis Community since 1976. Players of all levels are welcome. We encourage our members to mingle and play with players of varying skills, without losing sight of the limitations of their own playing ability.



PLAYING TIMES: Tuesdays and Fridays (5 pm-dusk)
From May to September, courts #10 to #16 are reserved for the QE Tennis Club on Tuesdays and Fridays from 5 pm until 8pm. Play continues after 8pm so long as daylight and courts are available.
Should rain occur, games may be cancelled. Whenever possible updates will be posted on Twitter (which can be seen on this page) and Facebook.
Location:
The Tennis Courts in Queen Elizabeth Park are located just west of Pitch and Putt Golf course.
Join our Facebook Group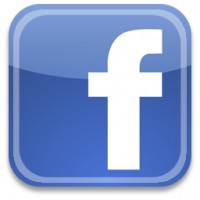 QE Tennis Club Members – Past and Present: This is an open group for current, past and future members of the club.
This is where members share photos, arrange tennis matches, post news or just chat with each other about anything of interest to club members. There are currently over 200 members in the group.
To join the group you must be a member of Facebook. The group always welcomes new members, so check it out at https://www.facebook.com/groups/93712439252/